For the second year running, was lucky enough to be at the Edinburgh Fringe for a few days, and that's about as long as I can last! It's a great atmosphere, and there is so much going on through most of August. It's basically a good natured mad house of fun and comedy and that's before you get in the shows! The shows are varied, interesting, and involve stand-up, improvisation, dramas, impersonations, in venues big enough to fit a thousand people down to small ones that fit less than 20 people!
First show was The Life and Times of John Le Mesurier – you might know that name better as Sergeant Wilson in Dad's Army. Getting John LM off to a tee was the impressionist Julian Dutton (as seen on BBC 1's the Big Impression).  It was an affectionate tribute to the loved actor and comedian and covered his life stories' ups and downs in a very clever way. Julian will be touring the UK with the full 90 minute show later this year and into next year. Well recommended. This venue held 19 people, was almost a cupboard but the intimate setting worked well!
Next on the show trail was a guy called Henry Paker. He is a comedy writer and stand-up comedian. Writing credits include Have I Got News For You, Mock the Week and many others.  This show was called Man Alive and Henry demonstrated his quick drawing (cartooning) techniques, his story telling and some great stand-up as he showed us a little of what he can do! The audience enjoyed his novel approach to comedy and he did great jokes and drawings with great comic timing… Well worth a look is this guy!!
and there was more…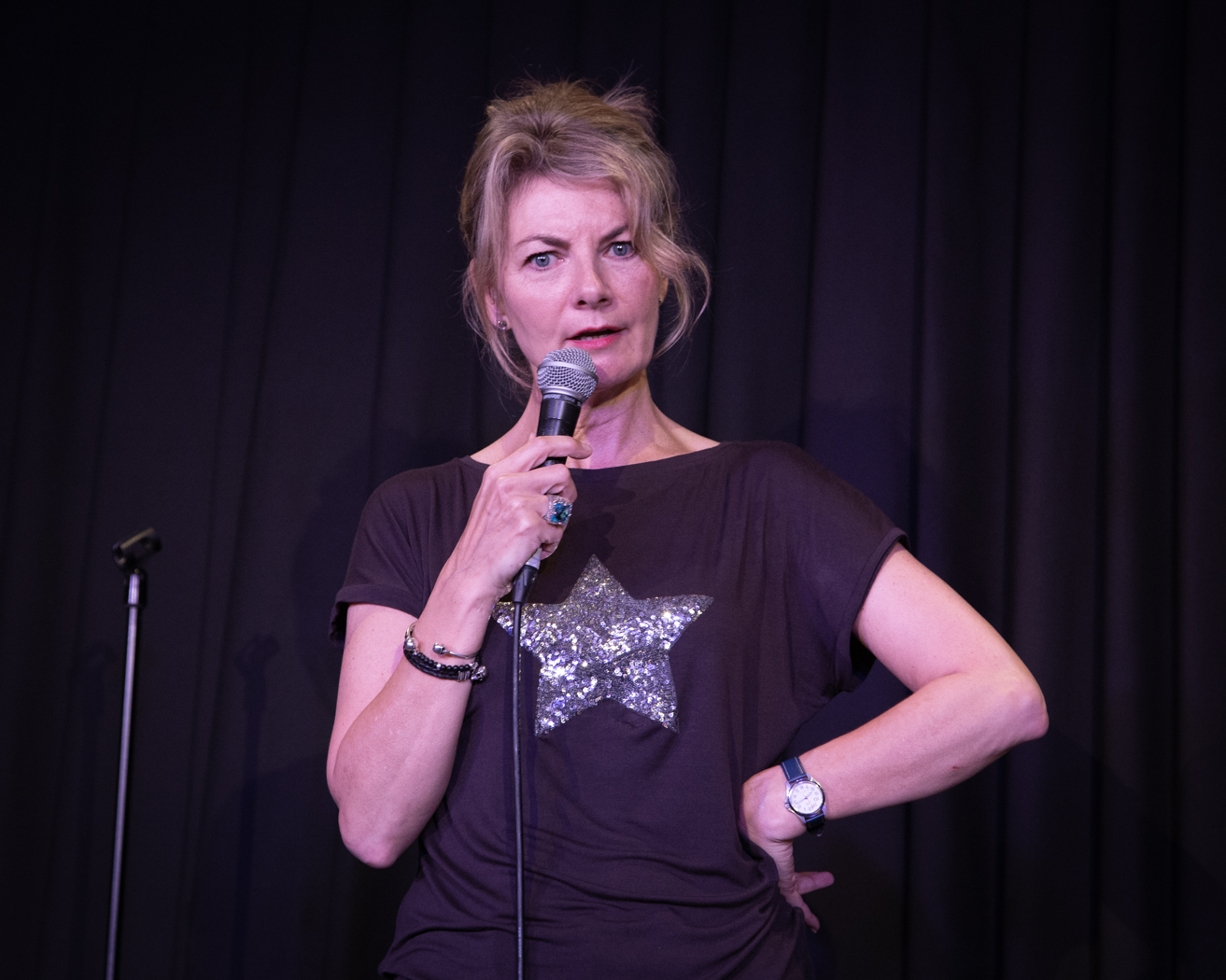 The evening show visited was Jo Caulfield and her show Killing Time. Jo is a comedienne and comedy writer and sometimes actress. Her show was an hour of sharp observational wit, where she disects her (and our) lives without mercy! And great fun it was, with a few 'ewww' moments. Hilarious and memorable! Great show.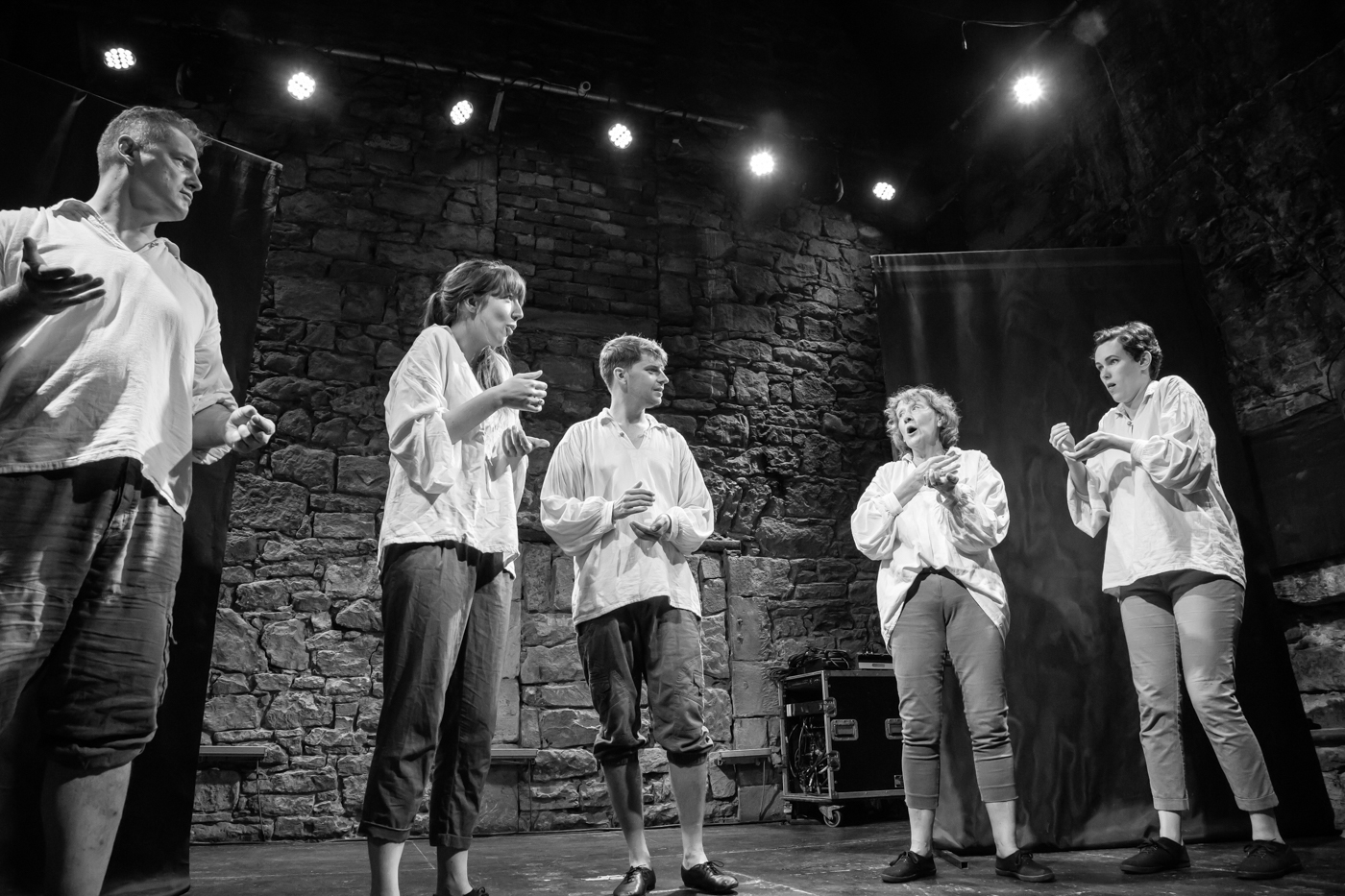 The next show was called Impromptu Shakespeare and featured 5 from the company extolling in Shakespeare Speak a made up show based on audience contributions with ping pong balls (sorry orange globes they called them), creating a story of comedy, tragedy, poetry, love, power struggles, life and death – in fact everything you'd expect in a Shakespeare play! Well played by all but special mention for the lady who played Simon the Pirate, and the Rock – this was Rosy Fordham. Great improv fun!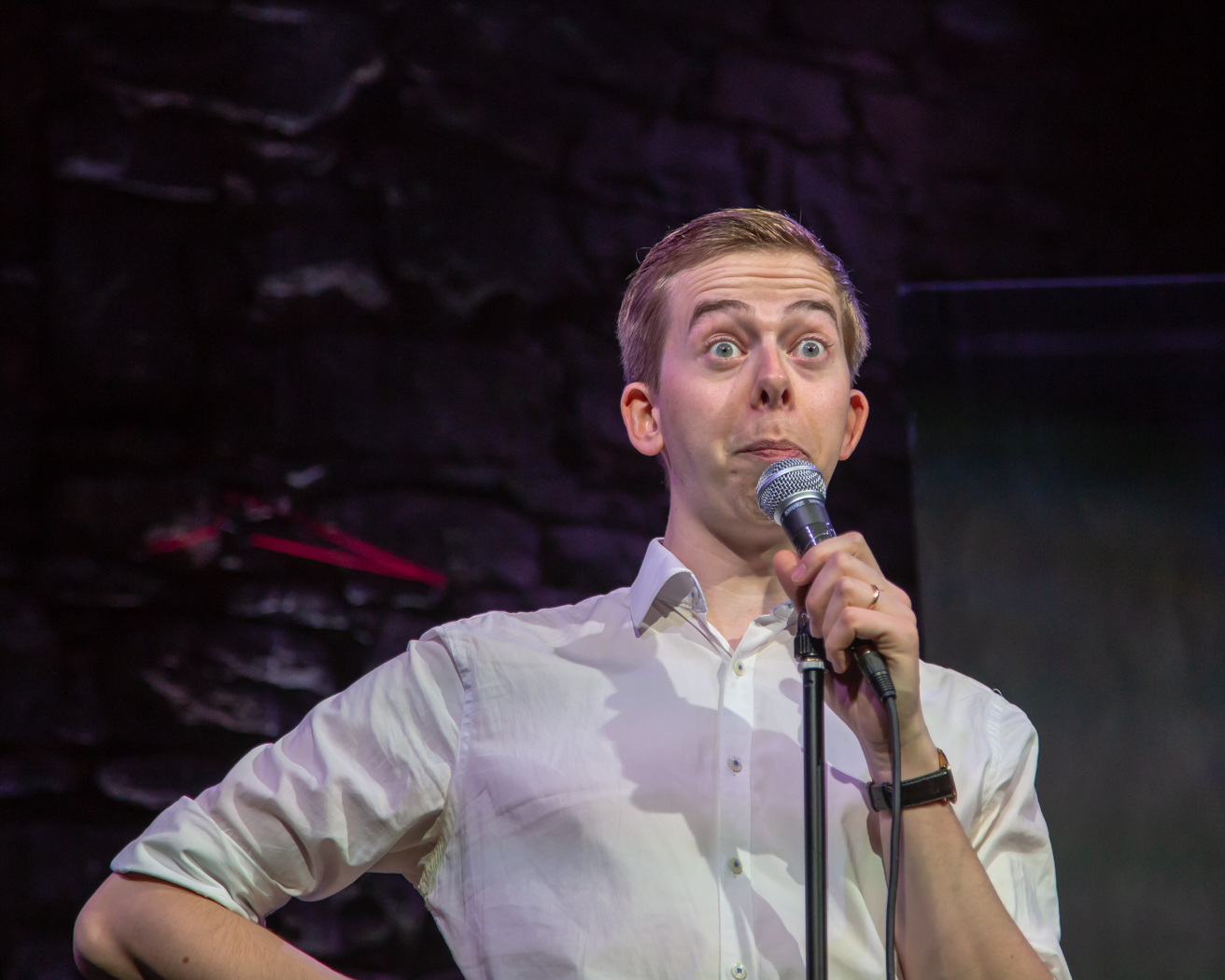 AAA Batteries (Not Included) was another show offering great comedy. Fronted by the Fringe regular Chris Turner, this is a family friendly (just) hour of comedy and fun that was highlighted at the end with Chris' fantastic rap based on audience suggestions. He performed that with much skill, cleverness, eloquance and knowledge even about scuba diving, medaeval castles and a vintage tractor among other things! Brilliant stuff from him, but also supporting the show was Yorkshire comedian Scott Bennett (very funny and I would think we'll see and hear a lot more from him) and an Australian banjo playing comedienne who made us laugh with an added cringe or two, and some good comedy songs!
And finally…
My final show was Dean Friedman. He has been around a while and coming to the Edinburgh Fringe for many many years. He has over 40 years experience as was celebrating the 40th anniversary of his best selling album "Well Well Said the Rocking Chair". He performed all the tracks on that album including Lydia and perhaps the most famous (and still played on Radio 2) Lucky Stars where he performed with the audience. He also performed some more comedic songs including Death to the Neighbours, a classic now too. A great show and a good finish to my Fringe for 2018. Time for a rest!
Andy
See more photos from the fringe shows below these links!
Useful Links
Julian Dutton – https://juliandutton.wordpress.com/2018/06/07/do-you-think-thats-wise-the-life-times-of-john-le-mesurier/
Henry Paker (tour dates) – https://www.ents24.com/uk/tour-dates/henry-paker
Jo Caulfield – https://www.jocaulfield.com/
Impromptu Shakespeare – http://www.impromptushakespeare.com/
Chris Turner – http://www.christurnercomedy.com/
Scott Bennett – http://www.scottbennettcomedy.co.uk/
Dean Friedman – http://www.deanfriedman.com/

Andy Harris at JFYP Studio – http://jfyp.co.uk
More Photos from the shows!
Click on a picture to see the large version and you navigate back and forth from there!